Main content starts here, tab to start navigating
Fast food burgers. Slow food values.
Let's Dish
A Letter from our Co-Founder, Eddie
When we opened our first Super Duper location in San Francisco's Castro neighborhood, I never could've dreamed of having more than one location. Yet, here we are, just a few years later with multiple locations throughout the Bay Area. That's right, we're 100% locally owned and operated in the Bay Area.
We've grown a lot since we opened that first location, both as a restaurant and as a team. I've watched the general manager of our first Super Duper grow to open three of his own restaurants; I've seen employees meet on the job, fall in love, and get married; I've seen part-time cashiers grow to become managers; I've formed lifelong friendships with our vendors and farmers; I've even seen couples I've never even met take their wedding photos at Super Duper!
Perhaps most importantly though, we've grown to truly become a part of the communities we serve, forming strong relationships with our guests and getting involved in local schools, charities, and neighborhood organizations.
What started as a simple mission to make fast food better has become something more than we ever could have imagined, and as we continue to grow, we're as committed as ever to these three things:
1. Our ingredients
Our burgers taste better because our ingredients are better: Organic, locally-sourced, humanely raised, never frozen, always made fresh from scratch everyday.
2. Our environment
We're proud of the progress we've made to have as low a carbon footprint as possible, with 100% compostable packaging and no trash waste whatsoever — a principle that we've held since day one.
3. Our community
We chose to only expand in the Bay Area for a reason: We believe in the superior quality that comes from working with the small, local, organic farmers and independent artisans around here, and we love supporting our neighborhood in any way we can. We're going all-in on the place where we started.
We take these things seriously, but let's be clear: Super Duper is all about having fun! Because what good is eating a burger and fries if you're not enjoying yourself?
If you have any suggestions or ideas to pass along on how we can make Super Duper even better, shoot us an email here or tweet us at @SuperDuperSF.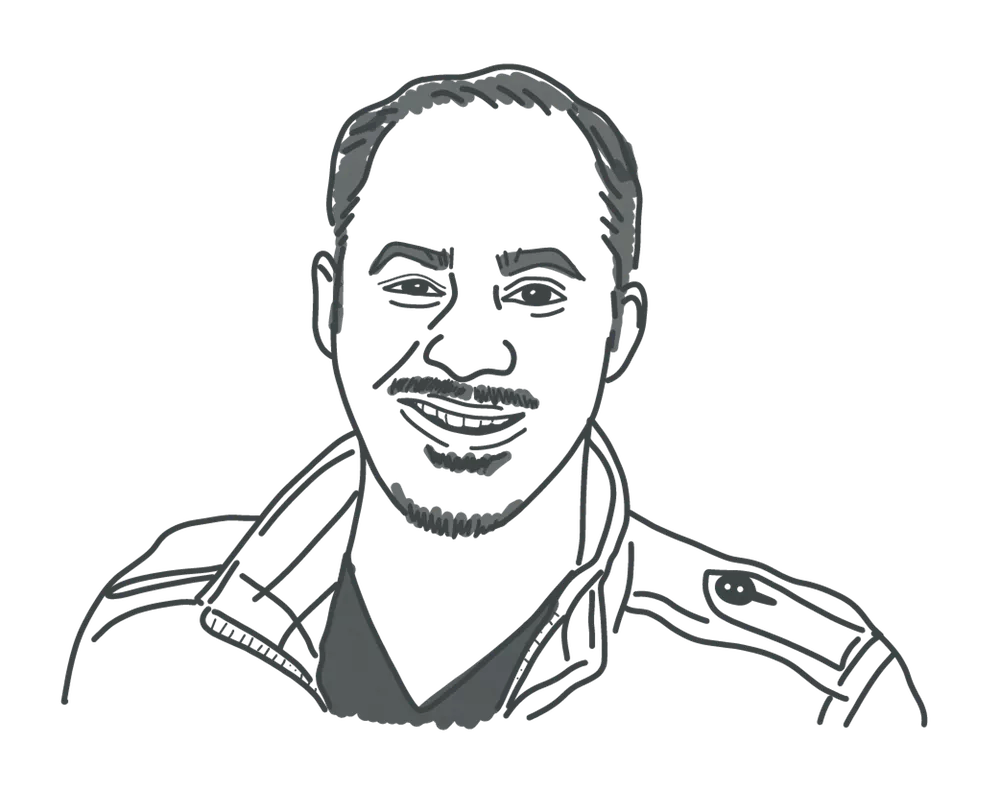 Here's to a better burger,
Eddie Sarti
Co-Founder
Not a Slogan, a Promise
Step into any Super Duper Burger, and you'll notice we're different. From our famous (free) house-made pickles, to the hand-painted signage, to our cheerful staff, we build our restaurants like we build our burgers—sustainably, locally, and with an unwavering commitment to quality. We work with local designers, sign painters, and artisans because it reduces our carbon footprint, and, frankly, because they're some of the best in the world.
Burgers shouldn't cost $3
Fresh, quality produce, meat, dairy and buns, sourced from partners located just miles from our restaurants, are the ingredients to making the perfect burger. This commitment to creating the best possible food for our guests affects the price, and the higher cost is a direct reflection of our promise of creating fast food burgers using slow food values.
Let's talk trash
All of our packaging is 100% compostable. In fact, we've worked so hard at it, we don't even have trash cans — just recycling and compost!
Tastes Super, because it is!
Bite into any Super Duper burger, and taste the difference. Our burgers, fries, and shakes are made with the finest, freshest ingredients available.
Our Ingredients
Fresh. Local. Natural.
All our beef is Brandt Farms, humanely-raised, 100% vegetarian-fed, ground fresh daily, and sourced from a family-owned ranch.
All of our shakes and cones are made with organic cream from Straus Family Creamery, a small, family-owned, organic farm located on the pastoral shores of Tomales Bay.
Our buns are baked to our specification by an artisan baker in San Francisco.
The potatoes we use to make our French fries are made from potatoes grown in North America by growers who are required to identify the genetic source of their seed potatoes. We do not work with genetically modified potato varieties. Our potatoes are processed fresh off the field and delivered to us without any modifications.
In addition to our potatoes, all other vegetables we use are non-GMO and our canola oil, buns, and ciabatta bread are all made using non-GMO ingredients.
We source our ingredients from California's best food producers.
Click to meet the people behind our quality ingredients.
Our Story